I was reading the Courier Mail review for
Anything Goes
from 14 March 1936, and noticed this ad on the page:
"Knickers" seems to have changed meaning over the years...
Update
:
a post may be found here
giving some details about the fashion for boy's knickers in the first half of the 20th century. Yet I'm still not entirely sure as to what made "knickers" knickers. It would seem to be the length as indicated in this photo: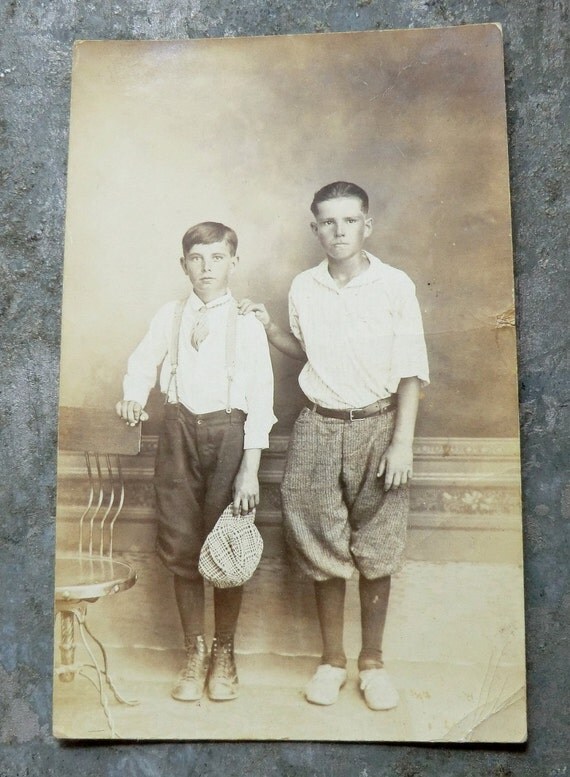 But the advertisement showing a "knicker suit" in Australia seems to have shorts that aren't below the knee in length.
Update 2
: just in case anyone thinks I'm easily confused - yes, I am aware of knickerboxers - which are what the pants in the photo in the update would be called, and (I presume) knickers is a contraction of that. Maybe I'm just confused because the "knicker suit" and "knicker pants" in the Brisbane ad don't look long enough to count.